Auctioneer has chosen not to publish the price of this lot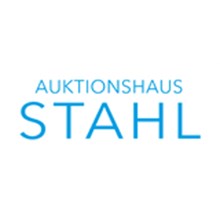 Beschreibung
Spangenberg, Herbert
(Hamburg 1907 - Hamburg 1984)
Vergessene Puppe - Forgotten Doll
Tempera/masonite, 125 x 100 cm, lo. le. sign. a. dat. Spangenberg 79, on the reverse titled. - Exhibition: The painting was exhibited: Herbert Spangenberg, retrospective. Hamburgische Landesbank 2002, cat. no. 69. - German painter. After an apprenticeship as ornamental painter under O. Schmarje S. studied at the Hamburg school of applied arts under C. O. Czeschka a. J. Wohlers where he made friends among others with E. Bargheer, K. Kluth a. A. Fiedler. He travelled Paris a. Copenhagen. After a time of inward emigration during the Nazi time he joined the re-established Hamburg secession. He declined an offer of K. Hofer for a professorship in Berlin as well as the Rome prize of the Villa Massimo, but accepted the Edwin Scharff prize in 1958. S. also received numerous public commissions. Mus.: Hamburg (Kunsthalle), Schleswig (SHLM), Berlin (Jüd. Mus.) a. others. Lit.: Vollmer, Der Neue Rump, Heydorn, Bruhns: Kunst in der Krise, a. others.

Reserve price: 2000 EUR

Herbert Spangenberg
(Hamburg 1907 - Hamburg 1984)
Vergessene Puppe
Tempera/Hartfaser, 125 x 100 cm, l. u. sign. u. dat. Spangenberg 79, verso betitelt. - Ausstellungen: Das Gemälde war ausgestellt: Herbert Spangenberg, Retrospektive. Hamburgische Landesbank 2002, Kat.-Nr. 69. - Deutscher Maler. Nach einer Lehre als Dekorationsmaler bei O. Schmarje studierte S. an der Kunstgewerbeschule Hamburg bei C. O. Czeschka u. J. Wohlers, wo er sich u.a. mit E. Bargheer, K. Kluth u. A. Fiedler befreundete. Er unternahm Studienreisen nach Paris u. Kopenhagen. Nach einer Zeit der inneren Emigration im 'Dritten Reich' schloß er sich nach dem Krieg der neugegründeten Hamburgischen Sezession an. Ein Angebot K. Hofers für eine Professur in Berlin lehnte er ebenso ab wie den Rom-Preis der Villa Massimo; den Edwin-Scharff-Preis 1958 nahm er aber an. S. erhielt auch zahlreiche öffentliche Aufträge. Mus.: Hamburg (Kunsthalle), Schleswig (SHLM), Berlin (Jüd. Mus.) u.a. Lit.: Vollmer, Der Neue Rump, Heydorn, Bruhns: Kunst in der Krise u.a.

Mindestpreis: 2000 EUR
Auction Details
Versand
T&Cs & Important Info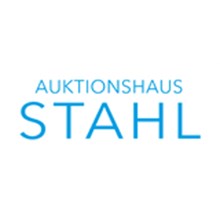 Auktionshaus Stahl
Spangenberg, Herbert
(Hamburg 1907 - Hamburg 1984)
Vergessene Puppe - Forgotten Doll
Tempera/masonite, 125 x 100 cm, lo. le. sign. a. dat. Spangenberg 79, on the reverse titled. - Exhibition: The painting was exhibited: Herbert Spangenberg, retrospective. Hamburgische Landesbank 2002, cat. no. 69. - German painter. After an apprenticeship as ornamental painter under O. Schmarje S. studied at the Hamburg school of applied arts under C. O. Czeschka a. J. Wohlers where he made friends among others with E. Bargheer, K. Kluth a. A. Fiedler. He travelled Paris a. Copenhagen. After a time of inward emigration during the Nazi time he joined the re-established Hamburg secession. He declined an offer of K. Hofer for a professorship in Berlin as well as the Rome prize of the Villa Massimo, but accepted the Edwin Scharff prize in 1958. S. also received numerous public commissions. Mus.: Hamburg (Kunsthalle), Schleswig (SHLM), Berlin (Jüd. Mus.) a. others. Lit.: Vollmer, Der Neue Rump, Heydorn, Bruhns: Kunst in der Krise, a. others.

Reserve price: 2000 EUR

Herbert Spangenberg
(Hamburg 1907 - Hamburg 1984)
Vergessene Puppe
Tempera/Hartfaser, 125 x 100 cm, l. u. sign. u. dat. Spangenberg 79, verso betitelt. - Ausstellungen: Das Gemälde war ausgestellt: Herbert Spangenberg, Retrospektive. Hamburgische Landesbank 2002, Kat.-Nr. 69. - Deutscher Maler. Nach einer Lehre als Dekorationsmaler bei O. Schmarje studierte S. an der Kunstgewerbeschule Hamburg bei C. O. Czeschka u. J. Wohlers, wo er sich u.a. mit E. Bargheer, K. Kluth u. A. Fiedler befreundete. Er unternahm Studienreisen nach Paris u. Kopenhagen. Nach einer Zeit der inneren Emigration im 'Dritten Reich' schloß er sich nach dem Krieg der neugegründeten Hamburgischen Sezession an. Ein Angebot K. Hofers für eine Professur in Berlin lehnte er ebenso ab wie den Rom-Preis der Villa Massimo; den Edwin-Scharff-Preis 1958 nahm er aber an. S. erhielt auch zahlreiche öffentliche Aufträge. Mus.: Hamburg (Kunsthalle), Schleswig (SHLM), Berlin (Jüd. Mus.) u.a. Lit.: Vollmer, Der Neue Rump, Heydorn, Bruhns: Kunst in der Krise u.a.

Mindestpreis: 2000 EUR
Modern Art
Veranstaltungsadresse
Graumannsweg 54
Hamburg
22087
Germany
Wichtige Informationen
20.00 % buyer's premium on the hammer price
19.00 % VAT on buyer's premium


Different tax regulations may apply, if the object is exported to a none-E.U. member country.
algemene voorwaarden
Terms and conditions of business and auctions
The German version of these conditions is legally binding (see below)
By taking part in the auction, the participants in the auction acknowledge the following conditions:
§ 1 Scope, parties
(1) The following terms and conditions of business apply to auctions held by Auktionshaus Stahl GmbH & Co KG, represented by Auktionshaus Stahl Verwaltungs GmbH, Managing Director: Christiana Stahl-Kerle (Auktionshaus Stahl).
The regulations apply accordingly for the subsequent sale or sale by private contract of auction goods.
(2) Deviating, contradictory or supplementary general terms and conditions applied by the participant (bidder or purchaser) do not form a part of this contract, even if Auktionshaus Stahl is aware of them, unless Auktionshaus Stahl expressly approves their validity in writing. This requirement for approval applies in every case, for example even if Auktionshaus Stahl hosts the auction without any reservation while aware of the participant's general terms and conditions.
(3) Ancillary agreements, amendments and supplements to the individual order and/or these general terms and conditions must be expressly agreed in writing.
§ 2 Auction schedule, catalogue information
(1) The objects to be auctioned may be viewed and inspected thoroughly before the day of the auction at the times specified in advance of the auction respectively. They are auctioned in the condition that they are actually in at the time of the acceptance of the bid, in a condition reflecting their origin, their age and their use to date. The objects may display distinguishing marks (e.g., damage), which are not extensively detailed in the catalogue or other descriptions. The catalogue information (images and/or descriptions), reports of condition and the information provided by the auctioneer when offering the item for auction are intended primarily as a descriptive depiction of the item being offered for auction. They do not constitute agreements on the legal and factual nature of the items in the sense of Section § 434 Para. 1 Sentence 1 BGB (German Civil Code) or guarantees.
In case of discrepancies between the German description and catalogue information available in any another language, the German catalogue text is always definitive.
(2) In case of auctions involving pictures and paintings, any frames are viewed purely as add-ons and – if present – merely as external protection for the pictures. The condition of the frames is not taken into consideration.
(3) Each participant in the auction must procure a bidding number at the entrance to the auction room before the auction begins, providing his name and address. Should the participation in the auction be as a representative for a third party, this must be duly reported and the names and addresses of both the representative and the person represented recorded. Auktionshaus Stahl is entitled to require each participant to prove his identity by means of an ID card or passport and to leave a credit card number or cash deposit as security before handing out the bidding number.
(4) Auktionshaus Stahl is entitled – insofar as there is a factual reason in each case – to auction off the items listed in the auction catalogue in a different order and to split, combine and omit catalogue numbers.
(5) The bidding is usually opened at the price specified in the catalogue. The bids are generally increased by 10% each time. The bidder is bound to his bid until the next, higher bid is accepted. If a bid is not valid, the validity of the previous bid is not affected. The validity of a bid also persists if Auktionshaus Stahl rejects the next, higher bid based on the stipulations of these terms and conditions.
(6) Auktionshaus Stahl accepts no liability for the maintenance or establishment of a telephone or Internet connection prior to and during the auction.
§ 3 Conclusion of contracts
(1) Auktionshaus Stahl hosts auctions publicly and voluntarily on behalf of and for the account of the vendor.
(2) a) Bids are placed either directly by bidders present in the auction room, indirectly by bidders participating in the auction by means of telecommunication channels (telephone, e-mail) or in writing.
b) Telephone bids are only possible if the catalogue price of the item to be auctioned achieves a value of at least € 500.00, in which case notification of intent to bid via telephone in each individual case respectively is also a commitment to place a bid of the limit price.
c) Bidders placing bids directly in the auction room must show their bidding number clearly.
d) Bids submitted in writing by new customers must be accompanied with a copy of the person's ID card or passport and provision of the person's bank details or credit card number in writing prior to the beginning of the auction. Bids in writing must be received by Auktionshaus Stahl by 6 p.m. at the latest on the day before the auction. Bids received after the deadline may not be considered.
(3) The sums specified in the bids in writing apply as the highest bid for the hammer price excluding the premium and VAT.
(4) All bids are placed in euros (€).
(5) The contractual relationships with the bidder/purchaser are concluded when Auktionshaus Stahl accepts the bid. The highest bid will be accepted after three calls for further bids. If several parties offer the same highest bid, Auktionshaus Stahl will decide which bid to accept.
(6) Auktionshaus Stahl reserves the right to refuse to accept a bid in individual cases when there are particular grounds to do so or only to accept said bid conditionally. Particular grounds include, for example, if the bidder has failed to supply adequate security to Auktionshaus Stahl prior to the auction despite having been requested to do so.
In cases where bids are accepted conditionally, the bidder remains bound to his bid for a period of 3 weeks from the time it is placed.
(7) The purchaser has no rights of revocation and/or return in accordance with Sections § 312b ff., 355 ff. BGB (German Civil Code).
§ 4 Progression after contract conclusion
(1) The purchaser must pay the purchase price in the sum of the hammer price to Auktionshaus Stahl.
(2) The purchaser is also obliged to pay Auktionshaus Stahl a premium in the sum of 20% of the hammer price and the applicable VAT.
(3) The purchase price and premium are due for payment immediately once the bid has been accepted and invoiced. The payment can be settled via a bank transfer, in cash or using a bank card (debit card, charge card (taking the personal limit into account); direct debits are not permitted) or credit card. Credit card payments are subject to a surcharge of 4.2% of the invoice sum.
(4) The item purchased must be accepted by the purchaser immediately after acceptance of his bid; the item purchased will be handed over once all payments due in accordance with § 4 Para. 1, 2 have been settled in full.
(5) In contrast to the provision in § 4 Para. 3, if the lot is won by a bidder not present in the room, in other words a bid from outside or a bid in writing, the purchase price and premium are due on receipt of the invoice and must be settled at the place of auction within 10 days of becoming due. In this case, the successfully purchased items must be collected from the place of auction within 10 days of receipt of the invoice.
(6) The risk of accidental perishing and/or accidental deterioration passes to the purchaser with the handing over of the purchased goods to the purchaser or, in the case of shipping of the purchased items at the bidder's request, with the handing over of the goods to the forwarding company, freight carrier or other person or establishment commissioned by the purchaser to perform the shipping. Shipping is only possible based on special agreements and exclusively at the expense and risk of the purchaser.
(7) Auktionshaus Stahl only stores purchased goods subject to special agreements. If, in contradiction of the provision above, a purchased item is not collected within the period of time specified above after being purchased without such an agreement, the item purchased will be stored by a separate company once the deadline for collecting the item elapses. The costs incurred and the risk of accidental perishing and/or accidental deterioration of the goods are borne by the purchaser. Auktionshaus Stahl does not insure the purchased items.
§ 5 Reservation of title, offsetting, retention
(1) The vendor of the items to be auctioned reserves the title to the property until payment of the purchase price for the goods has been received in full. The purchaser must not resell the goods or make use of the property in any other way whilst the title is still reserved by the vendor.
(2) The purchaser may only assert offsetting rights or rights of retention with regard to the demand for payment of the purchase price and payment of the premium insofar as his claims are legally determined or undisputed.
§ 6 Liability
(1) Auktionshaus Stahl does not accept any liability except in cases of loss of life or limb or severe detriment to health which are at least due to a negligent breach of obligation on the part of Auktionshaus Stahl or an intentional or negligent breach of obligation on the part of an authorised representative or vicarious agent of Auktionshaus Stahl or damages which were caused by an intentional or grossly negligent breach of obligation on the part of Auktionshaus Stahl or an intentional or grossly negligent breach of obligation on the part of an authorised representative or vicarious agent of Auktionshaus Stahl.
(2) If the purchaser reports a defect on the purchased item, Auktionshaus Stahl is obliged to name the vendor including the complete name and address.
(3) Liability for defects is restricted to a period of one year from the handover date.
§ 7 Choice of law, jurisdiction
(1) These general terms and conditions and the legal relationships between Auktionshaus Stahl, the vendor and the purchaser are exclusively subject to the law of the Federal State of Germany. The United Nations Convention on Contracts for the International Sale of Goods (CISG) in particular does not apply.
(2) If the bidder/purchaser is a merchant in the sense of the German Commercial Code, a legal entity under public law or a special fund under public law, the exclusive – including internationally – legal venue for all disputes arising directly or indirectly from this contractual relationship is the headquarters of Auktionshaus Stahl in Hamburg, Germany. However, Auktionshaus Stahl is also entitled to file suits at the successful bidder's general legal venue.
(3) Should individual provisions of these general terms and conditions prove to be partly or wholly legally invalid, the validity of the remaining general terms and conditions and any individual orders shall remain unaffected. In such a case, the parties will endeavour to replace the invalid clause with a valid one coming as close as possible to the intended economic aim of the invalid clause and agree on the validity of said clause.
Last amended: April 2014
Geschäfts- und Auktionsbedingungen
Mit der Teilnahme an der Versteigerung werden folgende Bedingungen durch den Teilnehmer an der Auktion anerkannt:
§ 1 Geltungsbereich, Parteien
(1) Die nachfolgenden Geschäftsbedingungen gelten für Versteigerungen durch das Auktionshaus Stahl GmbH & Co KG, vertreten durch die Auktionshaus Stahl Verwaltungs GmbH, Geschäftsführerin: Christiana Stahl-Kerle (Auktionshaus Stahl). Die Regelungen gelten für den Nach- und Freiverkauf entsprechend.
(2) Abweichende und entgegenstehende oder ergänzende Allgemeine Geschäftsbedingungen des Teilnehmers (Bieter bzw. Ersteigerer) werden selbst bei Kenntnis des Auktionshauses Stahl nicht Vertragsbestandteil, es sei denn, ihrer Geltung wird durch das Auktionshaus Stahl ausdrücklich schriftlich zugestimmt. Dieses Zustimmungserfordernis gilt in jedem Fall, beispielsweise auch dann, wenn das Auktionshaus Stahl in Kenntnis der Allgemeinen Geschäftsbedingungen des Teilnehmers die Auktion vorbehaltlos ausführt.
(3) Nebenabreden, Änderungen oder Ergänzungen des Einzelauftrages und/oder dieser Allgemeinen Geschäftsbedingungen bedürfen der ausdrücklichen schriftlichen Vereinbarung.
§ 2 Ablauf der Versteigerung, Katalogangaben
(1) Die zur Versteigerung gelangenden Gegenstände können vor dem Auktionstag zu den jeweils vor der Auktion angegebenen Zeiten ausführlich besichtigt und geprüft werden. Sie werden in dem Zustand versteigert, in dem sie sich im Zeitpunkt des Zuschlages tatsächlich befinden, in einem Erhaltungszustand, der ihrer Provenienz, ihrem Alter und ihrem bisherigen Gebrauch entspricht. Die Gegenstände können Merkmale (z.B. Beschädigungen) aufweisen, die im Katalog oder sonstigen Beschreibungen nicht vollumfänglich erwähnt werden. Die Katalogangaben (Abbildungen und/oder Beschreibungen), Zustandsberichte sowie die Angaben des Auktionators bei Aufruf der Sache zur Versteigerung dienen primär der deskriptiven Darstellung der zur Versteigerung angebotenen Sache. Sie stellen keine Beschaffenheitsvereinbarungen im Sinne des § 434 Abs. 1 S. 1 BGB oder Garantie dar.
Bei einer Diskrepanz zwischen der deutschen Beschreibung und etwaigen Katalogangaben in anderer Sprache ist stets der deutsche Katalogtext maßgeblich.
(2) Rahmen sind bei der Versteigerung von Bildern und Gemälden nur Zugaben und –sofern vorhanden– äußerer Schutz der Bilder. Der Zustand der Rahmen bleibt unberücksichtigt.
(3) Jeder Teilnehmer an der Auktion hat sich am Eingang des Auktionssaales gegen Angabe seines Namens und seiner Anschrift vor Beginn der Auktion eine Bieternummer aushändigen zu lassen. Soll die Teilnahme an der Auktion als Vertreter einer dritten Person erfolgen, sind dieser Umstand und sowohl der Name und die Anschrift des Vertreters, als auch des Vertretenen bekannt zu geben. Dem Auktionshaus Stahl steht es frei, vor der Ausgabe der Bieternummer eine Legitimation jedes Teilnehmers mit dem Personalausweis und als Sicherheit die Hinterlegung einer Kreditkartennummer oder eines Bargeld-Depots zu verlangen.
(4) Das Auktionshaus Stahl ist – bei Vorliegen eines sachlichen Grundes – berechtigt, die im Versteigerungskatalog aufgeführten Gegenstände außerhalb der Reihenfolge zu versteigern, sowie Katalognummern zu trennen, zusammenzufassen und auszulassen.
(5) Der Aufruf beginnt in der Regel zu dem im Katalog angegebenen Preis. Gesteigert wird in der Regel jeweils um 10 %. Der Bieter bleibt solange an sein Gebot gebunden, bis der Zuschlag auf das nächsthöhere Gebot erfolgt, wobei ein unwirksames Gebot ein vorangegangenes nicht erlöschen lässt. Ein Gebot erlischt ebenso wenig, wenn das Auktionshaus Stahl das nächsthöhere Gebot nach Maßgabe dieser Bestimmungen zurückgewiesen hat.
(6) Für das Aufrechterhalten oder das Zustandekommen einer Telefon- oder Online-Verbindung vor und während der Versteigerung übernimmt das Auktionshaus Stahl keine Haftung.
§ 3. Vertragsschluss
(1) Das Auktionshaus Stahl versteigert öffentlich und freiwillig im Namen und für Rechnung des Einlieferers.
(2) a) Gebote werden entweder unmittelbar durch den im Saal anwesenden Bieter durch Zuruf, mittelbar durch den per Fernkommunikationsmittel (Telefon, eMail) an der Auktion teilnehmenden Bieter oder schriftlich abgegeben.
b) Telefongebote sind nur möglich, wenn der Katalogpreis der zu versteigernden Sache einen Wert von mindestens € 500,00 erreicht, wobei die Anmeldung zur Abgabe eines telefonischen Gebotes im Einzelfall jeweils auch und zugleich die Erklärung eines Gebotes in Höhe des Limitpreises bedeutet.
c) Bei Abgabe des Gebotes durch Zuruf im Saal ist die Bieternummer deutlich zu zeigen.
d) Schriftliche Gebote von Neukunden bedürfen der Zusendung einer Kopie des Personalausweises, sowie der schriftlichen Angabe der Bankverbindung oder der Kreditkartennummer vor Beginn der Auktion. Schriftliche Gebote müssen dem Auktionshaus Stahl bis spätestens 18:00 Uhr des Auktions-Vortages zugehen. Später eingehende Gebote können gegebenenfalls nicht mehr berücksichtigt werden.
(3) Die in einem schriftlichen Gebot angegebenen Beträge gelten als Höchstgebot für den eventuellen Zuschlagspreis ausschließlich des Aufgeldes nebst Mehrwertsteuer.
(4) Die Gebote sind jeweils in EURO abzugeben.
(5) Die Vertragsbeziehungen mit dem Bieter/Ersteigerer kommen mit dem Zuschlag durch das Auktionshaus Stahl zustande. Das höchste Gebot erhält nach dreimaligem Aufruf den Zuschlag. Geben mehrere Personen das gleiche Höchstgebot ab, entscheidet das Auktionshaus Stahl über den Zuschlag.
(6) Das Auktionshaus Stahl behält sich vor, einen Zuschlag auf Gebote im Einzelfall bei Vorliegen eines besonderen Grundes zu verweigern oder den Zuschlag unter Vorbehalt zu erklären. Ein besonderer Grund liegt beispielsweise vor, wenn der Bieter vor der Auktion trotz Aufforderung durch das Auktionshaus Stahl keine ausreichende Sicherheit leistet.
Im Falle der Erklärung des Zuschlages unter Vorbehalt bleibt der Bieter 3 Wochen ab dem Zeitpunkt der Erklärung an sein Gebot gebunden.
(7) Ein Widerrufs- und/oder Rückgaberecht des Ersteigerers gem. der §§ 312b ff, 355 ff. BGB besteht nicht.
§ 4 Folgen des Vertragsschlusses
(1) Der Ersteigerer hat den Kaufpreis in Höhe des Zuschlagpreises an das Auktionshaus Stahl zu entrichten.
(2) Der Ersteigerer ist dem Auktionshaus Stahl darüber hinaus zu der Zahlung eines Aufgeldes in Höhe von 20% des Zuschlagpreises zuzüglich der hierauf entfallenden Mehrwertsteuer verpflichtet.
(3) Der Kaufpreis und das Aufgeld sind sofort nach Zuschlag und Rechnungsstellung zur Zahlung fällig. Die Zahlung ist per Überweisung, in bar, mit EC-Karte (Electronic Cash, Geldkarte (innerhalb des persönlichen Limits); ausgeschlossen sind ELV-Zahlungen) oder Kreditkarte zu leisten. Bei Zahlung mit Kreditkarte wird ein Kreditkartenaufschlag in Höhe von 4,2% des Rechnungsbetrages erhoben.
(4) Die ersteigerte Sache ist unverzüglich nach Zuschlag durch den Ersteigerer abzunehmen; die Übergabe der ersteigerten Sache erfolgt nach vollständigem Eingang der gem. § 4 Abs. 1, 2 geschuldeten Zahlungen.
(5) Wurde der Zuschlag an einen nicht im Saal anwesenden Bieter, nach mittelbarem oder schriftlichem Gebot erteilt, sind der Kaufpreis und das Aufgeld –abweichend von § 4 Abs. 3– nach Zugang der Rechnung fällig und innerhalb von 10 Tagen nach Fälligkeit am Ort der Versteigerung zu begleichen. Die ersteigerten Sachen sind in diesem Fall innerhalb von 10 Tagen nach Zugang der Rechnung am Ort der Versteigerung abzunehmen.
(6) Die Gefahr des zufälligen Unterganges und/oder der zufälligen Verschlechterung geht mit der Übergabe des ersteigerten Gutes an den Ersteigerer oder aber –im Falle der Versendung des ersteigerten Gutes auf Verlangen des Ersteigerers– mit der Übergabe an den Spediteur, den Frachtführer oder die sonst zur Ausführung der Versendung bestimmte Person oder Anstalt auf den Ersteigerer über. Eine Versendung erfolgt nur auf Grund gesonderter Vereinbarung und ausschließlich auf Kosten und Gefahr des Ersteigerers.
(7) Eine Verwahrung der ersteigerten Sachen durch das Auktionshaus Stahl erfolgt nur auf Grund gesonderter Vereinbarung. Wird eine ersteigerte Sache ohne eine solche Vereinbarung, entgegen der obigen Bestimmung, nicht nach Fälligkeit binnen der oben genannten Frist abgenommen, erfolgt nach Ablauf der Frist zur Abnahme eine Aufbewahrung der ersteigerten Sache durch ein Fremdunternehmen. Die hierfür anfallenden Kosten und die Gefahr des zufälligen Unterganges und/oder der zufälligen Verschlechterung der Sache hat der Ersteigerer zu tragen. Eine Versicherung der ersteigerten Sache durch das Auktionshaus Stahl erfolgt nicht.
§ 5 Eigentumsvorbehalt, Aufrechnung, Zurückbehaltung
(1) Das Eigentum des Einlieferers an der zu versteigernden Sache bleibt bis zur vollständigen Bezahlung des Kaufpreises für diese Ware vorbehalten. Während des Bestehens des Eigentumsvorbehalts darf der Ersteigerer die Ware nicht veräußern oder sonst über das Eigentum hieran verfügen.
(2) Dem Ersteigerer stehen Aufrechnungs- oder Zurückbehaltungsrechte gegenüber der Forderung auf Zahlung des Kaufpreises und Zahlung des Aufgeldes nur insoweit zu, als sein Anspruch rechtskräftig festgestellt oder unbestritten ist.
§ 6 Haftung
(1) Eine Haftung des Auktionshauses Stahl ist ausgeschlossen, es sei denn, es handelt sich um Schäden aus der Verletzung des Lebens, des Körpers oder der Gesundheit, die zumindest auf einer fahrlässigen Pflichtverletzung des Auktionshauses Stahl oder einer vorsätzlichen oder fahrlässigen Pflichtverletzung eines gesetzlichen Vertreters oder Erfüllungsgehilfen des Auktionshauses Stahl beruhen oder es handelt sich um Schäden, die auf einer vorsätzlichen oder grob fahrlässigen Pflichtverletzung des Auktionshauses Stahl oder auf einer vorsätzlichen oder grob fahrlässigen Pflichtverletzung eines gesetzlichen Vertreters oder Erfüllungsgehilfen des Auktionshauses Stahl beruhen.
(2) Macht der Ersteigerer durch eine begründete Rüge einen Mangel des ersteigerten Gutes geltend, ist das Auktionshaus Stahl verpflichtet, den Einlieferer unter Angabe des vollständigen Namens und einer Anschrift namhaft zu machen.
(3) Eine Haftung für Sachmängel wird beschränkt auf die Dauer eines Jahres nach Übergabe.
§ 7 Rechtswahl, Gerichtsstand
(1) Für diese Allgemeinen Geschäftsbedingungen und die Rechtsbeziehungen zwischen dem Auktionshaus Stahl, dem Einlieferer und dem Ersteigerer gilt ausschließlich das Recht der Bundesrepublik Deutschland; insbesondere findet das UN-Kaufrecht keine Anwendung.
(2) Ist der Bieter/Ersteigerer Kaufmann im Sinne des Handelsgesetzbuchs, juristische Person des öffentlichen Rechts oder ein öffentlich-rechtliches Sondervermögen, ist ausschließlicher –auch internationaler– Gerichtsstand für alle sich aus dem Vertragsverhältnis unmittelbar oder mittelbar ergebenden Streitigkeiten der Geschäftssitz des Auktionshauses Stahl in Hamburg. Das Auktionshaus Stahl ist jedoch auch berechtigt, Klage am allgemeinen Gerichtsstand des Ersteigerers zu erheben.
(3) Sollten einzelne Bestimmungen dieser Allgemeinen Geschäftsbedingungen ganz oder teilweise nicht rechtswirksam sein, so bleibt die Wirksamkeit der Allgemeinen Geschäftsbedingungen und etwaiger Einzelaufträge im Übrigen unberührt. Die Parteien werden sich in einem solchen Fall bemühen, anstelle der unwirksamen Klausel eine wirksame Regelung zu finden, die dem wirtschaftlichen Bedeutungsgehalt der unwirksamen Klausel am nächsten kommt, und Einigkeit im Hinblick auf die Geltung dieser Klausel zu erzielen.
Stand April 2014
See Full Terms And Conditions