A bespoke mahogany cased Edison Standard Phonograph with extensive drawer cased selection of music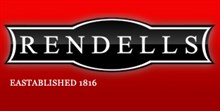 Rendells Auctioneers & Estate Agents
Description
A bespoke mahogany cased Edison Standard Phonograph with extensive drawer cased selection of music cylinders and large composite horn
Auction Details
Shipping
T&Cs & Important Info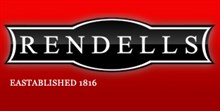 Rendells Auctioneers & Estate Agents
A bespoke mahogany cased Edison Standard Phonograph with extensive drawer cased selection of music cylinders and large composite horn
Two Day Antique Sale
Venue Address
Stonepark Saleroom
Ashburton
South Devon
TQ13 7RH
United Kingdom
General delivery information available from the auctioneer
POSTAGE AND PACKAGING
If packing and postage of a Lot is important please check prior to bidding what the potential arrangements and costs will be. We offer a limited in-house service
For overseas buyers we recommend that you contact an external pack and post company as soon as possible for a quotation.
For items that are small/lightweight (i.e. under 2kg.) and non-fragile we may be able to pack and post in-house. Please be aware there is a minimum in-house packing charge of £9.60 including VAT this is for a small packet/jiffy bag and £12.00 including VAT for bulkier boxes, regardless of Lot value. IF we are willing to P&P in-house we aim to do so within 3 weeks of the auction by insured Special Delivery of Parcelforce 24 only.
PLEASE NOTE – We DO NOT pack, post or arrange to post any edged/bladed weapons or firearms of any type. Please ensure if you intend to bid that you are able to collect yourself or make your own arrangements.
In the event we are unable to arrange in-house P&P, We suggest you contact one of the following;
Mail Boxes Etc. on Tel: +44 (0)1752 257 224 or E: info@mbeplymouth.co.uk
APS (Auction Postal Service) on Tel: +44 (0)7736 544 362 or W: www.apservices.info
Important Information

Shipping:
For the larger items, the auctioneers can recommend a number of carefully vetted contractors who can collect or deliver your goods to and from the auction rooms. A separate charge is made for this service.
Terms & Conditions
See Full Terms And Conditions