A PAIR OF DIAMOND SET EARRINGS, the flut
Auctioneer has chosen not to publish the price of this lot
Description
A PAIR OF DIAMOND SET EARRINGS, the fluted body to brilliant cut diamond tips, mounted in gold
Auction Details
Shipping
T&Cs & Important Info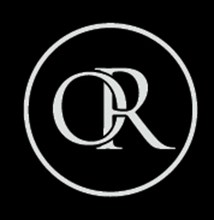 O'Reilly's Auction Rooms 1948 Ltd
A PAIR OF DIAMOND SET EARRINGS, the fluted body to brilliant cut diamond tips, mounted in gold
Auction of Fine Jewellery, Watches & Silverware
Venue Address
126 Francis Street
Dublin 8
D08 E0C3
Ireland
General delivery information available from the auctioneer
When payment is completed we can ship your lots to you.
We use tracked and insured post for lots up to €3,000 to Ireland & Great Britain. Most lots weigh under 500 grams and cost €12 to Ireland, €20 to Great Britain and you can add this to your payment. Full details below:
Tracked & Insured Post
Ireland (ROI & NI)
Up to 500 grams……….€12
0.50 kg – 1.95 kg …..…..€20
2 kg – 9.5 kg……………. €30
10 kg – 19 kg……………€40
Great Britain
Package
Up to 500 grams €20
0.50 kg – 1.95 kg €30
Parcel
Up to 500gms €40
0.50kg-1.95kg €40
2kg-9.5kg €70
10kg-19kg €80
FEDEX Courier
Great Britain
Up to 1 kilo………….….€90
Up to 5 kilo……………€160
Up to 10 kilo………….€230
NL, France & Germany
Up to 1 kilo………….….€100
Up to 5 kilo……………€170
Up to 10 kilo………….€250
US & Canada
Up to 1 kilo………….….€125
Up to 5 kilo……………€205
Up to 10 kilo………….€295
For heavier, fragile or more valuable lots you will have to arrange collection. For items over €3000 we recommend FedEx. Please phone us in advance of payment and let us know if you wish to use this option.
Important Information
Please note: We will not have access to pending bidders after 12pm on Auction Day so please register your interest with us before this time.
We don't take credit card! We accept debit card, bank transfer, cheque or cash.
Terms & Conditions
Online Bidding
O'Reillys Auction Rooms 1948 Ltd offers an online bidding service via the-saleroom.com for bidders who cannot attend the sale.
In completing the bidder registration on www.the-saleroom.com and providing your debit card details and unless alternative arrangements are agreed with O'Reillys Auction Rooms :
1. authorise O'Reillys Auction Rooms , if they so wish, to charge the debit card given in part or full payment, including all fees, for items successfully purchased in the auction via the-saleroom.com, and
2. confirm that you are authorised to provide these card details to O'Reillys Auction Rooms through www.the-saleroom.com and agree that O'Reillys Auction Rooms are entitled to ship the goods to the card holder name and card holder address provided in fulfilment of the sale.
Please note that any lots purchased via the-saleroom.com live auction service will be subject to an additional 3% commission charge + VAT at the rate imposed on the hammer price. This 3% is added to the buyer's commission which is 16% (inclusive of VAT).
All dimensions and estimated weights of gemstones have been determined without unsetting the stones and are, therefore, only approximate because of limitations imposed by the mount. The weights are normally calculated by applying standard formulae to the measurements taken. Calculated weight: This term is used when all three dimensions have been used
to calculate the weight. Estimated weight: This term is used when one or more of the dimensions could not be measured.
Diamond quality grade assessments, which are approximate, are based on comparison with known stones. The elements that comprise the grade can be estimated only, because of limitations imposed by the mount.
Gemmological descriptions are based on testing carried out by standard gemmological equipment without unsetting the stones. Whilst O'Reillys is reasonably satisfied that all such descriptions are correct, no responsibility can be assumed if subsequent unsetting and testing disproves these opinions.
Any article which incorporates pearls has been valued according to the opinion expressed, i.e. cultured, natural. Unless otherwise stated, none have been subjected to testing by Xray to confirm this opinion.
See Full Terms And Conditions