Faulkland Island proof set 1980, European community coin collection x 2 and pre decimal set specimen
Description
Faulkland Island proof set 1980, European community coin collection x 2 and pre decimal set specimen coins (Libra. Solidus. Denarius)
Auction Details
Shipping
T&Cs & Important Info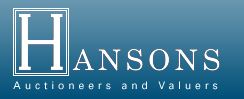 Hansons Auctioneers and Valuers
Faulkland Island proof set 1980, European community coin collection x 2 and pre decimal set specimen coins (Libra. Solidus. Denarius)
Three Day Sale of Antique & Collectors
Venue Address
Heage Lane
Etwall
Derbyshire
DE65 6LS
United Kingdom
General delivery information available from the auctioneer
We are not professional packers or shippers, though will try our upmost to pack items in a correct way which will ensure items arrive safely, however Hansons Auctioneers will not be held responsible for making any claim. There are some items that due to their nature, size or weight we cannot post out, though we can recommend couriers who you can arrange to pick the item up from our saleroom, they will also be able to insure some items which we are unable to insure. (These items are noted at the bottom of this page). Items are sent out a minimum of a week after the sale, and cannot be sent for a specific date, or sent by a specific method.
Items sent in the UK:
** NEW POSTAGE UPDATES PLEASE READ** Hansons now only send parcels using 1st class signed for or Special Delivery 1pm, because the Royal Mail now collect directly from our auction rooms due to the large amount of parcels we send out after a sale. We no longer take UK parcels to the Post Office ourselves.
The MAXIMUM parcel size we send out to the UK with our in-house service is 46CMx 46CM x 61CM, and weighing up to 10KG.
If your item does not fit comfortably in this size box, we will ask that you use another courier.
Our postage charge for our in-house service to the UK start at £12-plus VAT per parcel, clients shall be quoted after the sale once we have weighed and measured goods and looked at insurance. We are unable to quote overseas parcels before the sale as need to take hammer price into consideration, please contact us after you have purchased the item.
Ceramics and glass items to the UK. Please note due to the maximum size of our boxes we struggle to pack larger amounts of ceramics and glass. We prefer not to send more than two medium pieces of ceramics or glass (for example two medium sized vases), or up to six smaller ceramics or glass (for example small figurines) per box. If we are unhappy that items are too fragile and are likely to break we shall recommend you use a courier to pack and insure them properly. We thank you for your understanding with this, and of course we do try to assist as many clients as we can. We do this to help minimise breakages, especially on more expensive pieces.
Items sent overseas:
**Please note we will not send glass or ceramics items overseas** - Due to their breakable nature.
We shall look at items on an individual basis. Depending on worth, the item and the country the item is to be sent to. Only small and non-fragile items will be considered for in-house postage. Please note if we decide to post items abroad, ALL CLIENTS WILL BE REQUIRED TO EMAIL US A DISCLAIMER, ACCEPTING RESPONSIBILITY FOR BREAKAGE OR LOSS OF THESE PARCELS, HANSONS WILL NOT PAY OUT FOR ANY CLAIM AGAINST PARCELS SENT ABROAD. They are posted at your own risk
**We recommend overseas clients, use specialist couriers Mailboxes or Advance Forwarding to send their items.**
Items which CANNOT be sent by Hansons Postage (please use your own specialist courier to collect):
WEAPONS (guns, knives, swords etc.) Even though some other auction houses do agree to post these, Hansons do not post any weapons in house, UK or abroad. We will pack these items only.
BATTERIES
AEROSOLS
ALCOHOL higher than 70%
PERFUMES classed as flammable
Hansons Auctioneers reserve the right to not post an item if it falls in between any of the guidelines, and they deem it unfit to be posted.
Mailboxes Nottingham, www.mbe.co.uk/nottingham +44 (0) 1159 472 779
Advance Forwarding +44 (0)1332 865 656 www.advanceforwarding.co.uk
Recommended Couriers which can insure all items:
Mail Boxes Etc. Nottingham +44 (0)1159 472 779 www.mbe.co.uk/nottingham
IJK Couriers (Contact Ian Kent) 07917500522 www.ijkcouriers.co.uk
Advance Forwarding +44 (0)1332 865 656 www.advanceforwarding.co.uk
Please click on the link below for comprenhensive infomation regarding shiping:
http://www.hansonsauctioneers.co.uk/pages/postage.php
Important Information

Day one Thursday 23rd January 2014
Coins 1-74
Silver plate and Silver 75-163
Jewellery and Watches 164-296
Stamps 297-313a
Collectables 314-580b

Day Two Friday 24th January 2014
Ceramics and Glass 800-1122
Metalware 1123-1154
Works of Art 1155-1236
Clocks 1237-1274
Textiles 1275-1348

Day Three Saturday 25th January 2014
Pictures 1349-1494
Furniture 1495-End of Sale

ALL buyers through www.the-saleroom will be expected to contact us to make payment and arrange collection by the same date. Payments will NOT be taken from the registered card.

Payments can be made by bank transfer, debit or credit card*.

*all credit cards incur a 3% surcharge, including the debit card VISA ELECTRON for which we are charged for usage, we do not accept AMEX and payments over £500 will not be accepted.

Buyers Premium is 17.5%.

Lots purchased online with the-saleroom.com will attract an additional charge for this service in the sum of 5% of the hammer price plus VAT at the rate imposed.

Catalogues: £8 - £10 by post

Shipping:
Please collect items purchased within 48 hours. No in-house postage service is provided on fragile items and pictures and items over the value of £500. Please contact the auctioneer before purchasing the item with regard to the cost of postage Hansons are happy to arrange transportation for bulky items through their recommended carrier. Please contact them directly for further details.
Terms & Conditions

Terms and Conditions of Business for Buyers

Care is taken to ensure that any statements as to authorship, attribution, origin, date, age, provenance and condition are reliable and accurate, but all such statements are statements of opinion and are not to be taken as statements or representations of fact. Hansons reserve the right, in forming their opinion, to consult and rely upon any expert or authority reasonably considered by them to be reliable.

1. The Buyer
The highest bidder to be the buyer. If any dispute arises, the auctioneer shall have absolute discretion to settle it and to put any disputed lot up again for sale.

2. Buyer Identification
Buyers are requested to furnish references in advance of the sale in order to avoid delay in clearing purchases. Goods will not be cleared until such references have been processed or cheques cleared. Hanson's reserve the right not to approve any online bidder when their registration credit check is not successful and who cannot provide references. Hansons will not accept commission bids for any buyer that has an outstanding invoice.

3. Buyer's Premium
The buyer shall pay the hammer price together with a buyer's premium at the rate of 17.5% plus VAT. Please note that there is a minimum purchase charge of £5 plus VAT. Internet bidding incurs an additional 5% plus VAT charge.
VAT is charged on Hanson's services NOT on the goods and is payable at the standard rate set by the UK government.
Any royalties eligible to be paid to a qualifying artist under the 'Droit de Suite' legislation will be added to the buyers invoice

4. Payment
Immediately on the fall of the hammer, all lots shall be at the sole risk and expense of the respective purchasers

5. If you are an internet buyer your payment will be automatically taken from the card you have registered with on the Saleroom.com

All Bidders need to arrange collection within 5 days of the auction


Failure to pay for goods within six weeks of the auction will result in the sale being rescinded. The defaulting buyer will also be blocked from bidding at future Hansons auctions.
Methods of Payment
Cash, debit card, credit card or direct bank payment.
UK Debit cards incur no extra charge. All credit and international debit cards incur an additional 3% +VAT charge.
Personnel cheques will only be accepted at the discretion of Hanson's Accounts and on the understanding that NO goods will be released until bank clearance of the cheque has completed.

6. Collection / Shipment of Goods
All goods must be paid for and collected within five working days following sale. If after five working days the item has not been collected then a storage charge of £1 per lot per day will commence, the item will also no longer be insured. Hansons shall then contact the buyer in writing to confirm that this additional charge is now in place and further to that if paid for item(s) are still not collected within another 3 weeks of the date on the letter, the items will be placed back into the next auction without reserve with the buyer becoming the vendor. All Hansons terms and conditions will now apply to the new vendor of this item. A cheque will be sent out 20 working days after the sale, this will be minus our saleroom and storage charges.

7. Postal Service

Hansons Auctioneers offer a postal service for clients within the UK who are not able to attend the auction or collect items themselves. We are not professional packers or shippers, though will try our upmost to ensure items arrive safely, however Hansons Auctioneers will not be held responsible for any claims of breakage. Understandably there are some items that due to their nature, size or weight we cannot post out in house, though we recommend couriers, at the bottom of this page, who you can arrange to pick the item up from our saleroom, they will also be able to insure all items.
Due to security measures, we will only post items paid by a credit or debit card to the address which the card is registered at.
Items are sent out a minimum of a week after the sale, and cannot be sent for a specific date, or sent by a specific method.

Items sent in the UK:
JIFFY BAGS: If your item is considered suitable to be posted safely in a jiffy bag, it will be sent by Royal Mail Special Delivery and insured up to £500.
BOXES: All boxes sent from Hansons are now carried by the courier My Hermes.
**Important - Please note that THERE IS NO INSURANCE ON THESE PARCELS.**
If you are wanting your items to be insured in case you need to make a claim, you need to use either your own insurance, or a specialist courier at the bottom of this page.
**We strongly recommend if you are wanting fragile objects posting to you, you use a specialist courier and obtain insurance.**

Items sent overseas:

Due to revised regulations in the Royal Mail, and limits on what we can send to specific countries, Hansons currently do not provide in-house postage services to International countries. We can pack items for courier collection, at a charge, and advise clients to contact either Advanced Forwarding or Mailboxes who can post all items safely. See contact details below.
If you are sending a courier to collect an item, though would like Hansons to pack the item for you, please contact our office and we shall take a payment for packaging only.
Items which CAN NOT be sent by Hansons Postage (please use your own specialist courier to collect):
WEAPONS, and REPLICA WEAPONS –( Please see www.myhermes.co.uk 'excluded items' page, this is their policy on carriage.)
BATTERIES
AEROSOLS
ALCOHOL higher than 70%
PERFUMES classed as flammable
Hansons Auctioneers reserve the right to not post an item if it falls in between any of the guidelines, and they deem it unfit to be posted in house.

Recommended Couriers:

Advanced Forwarding, Derby – www.advancedforwarding.com 01332 865 656
Mail Boxes Etc. Nottingham - www.mbe.co.uk/nottingham 01159 472 779

8. All buyers / couriers must check their purchases prior to departure from the auction. Hansons will accept no claims for loss or damage thereafter.

9. Third Party Liability
Every person at Hansons Auctions shall be deemed to be there at his own risk. They shall have no claim against Hansons in respect to any accident which may occur or injury, damage or loss howsoever caused.

10. Rights of Admission
The right is reserved to refuse admission to the auction premises and may be used by Hansons without giving a reason.

11. Selling Rate
Lots are sold at approximately 80 lots per hour for all sales


See Full Terms and Conditions