A Collection of German Militaria, Part 3
Description
A Luftwaffe Officer's Promotion Certificate. A highly attractive larger than A4 size promotion document for Oberleutnant of the Luftwaffe Kurt Kopkow, promoting him to Oberst dated 1942 with facsimile Adolf Hitler and Hermann Goering signature in its original gilt eagled outer folder, very good condition £60-£80
Auction Details
Shipping
T&Cs & Important Info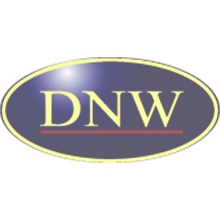 Dix Noonan Webb
A Luftwaffe Officer's Promotion Certificate. A highly attractive larger than A4 size promotion document for Oberleutnant of the Luftwaffe Kurt Kopkow, promoting him to Oberst dated 1942 with facsimile Adolf Hitler and Hermann Goering signature in its original gilt eagled outer folder, very good condition £60-£80
Orders, Decorations, Medals & Militaria
Venue Address
16 Bolton St
London
W1J 8BQ
United Kingdom
General delivery information available from the auctioneer
Shipping Methods
If you are successful in purchasing lot/s being auctioned by us and opt for the item/s to be sent to you, we will use the following methods of shipment:
Within the UK
If you live within the UK, items will be despatched using Royal Mail Special Delivery. This service provides parcel tracking (via the Royal Mail website) and next weekday delivery (betwen 9am and 1pm). Items delivered within the UK are covered by our insurance company. Heavy and bulky lots will be sent by courier, in discussion with the client.
Outside of the UK
If the item/s being sent are worth under £1000 in total they are sent using Royal Mail's Signed For International service. This ensures the item must be signed for when it is delivered.
If the item/s being sent are valued at over £1000 in total they will be sent using FedEx. This service allows next day delivery to customers in many parts of the US and parcels are fully trackable using the FedEx website.
Important Information
Buyers Premium: 24%
Other Information: Please visit www.dnw.co.uk for more information
IMPORTANT INFORMATION FOR ALL BUYERS
All lots in DNW auctions are automatically reserved at the bid step which reflects 80% of the lower estimate figure, unless otherwise instructed by the vendor.
All multiple lots (lots containing two or more items) with the exception of designated sets of notes, are sold as viewed and not subject to return. Buyers are recommended to view such lots.
Lots marked 'x' in dark blue are subject to importation duty of 5% on the hammer price unless exported outside the EU.
Important Notice Advance Bidding Facility
Please note that our easy-to-use advance bidding facility, which replaces the 'old-fashioned' commission bid system, provides all bidders with total control over their bids right up to the point that the lot is offered for sale.
Bids made online cannot be seen by others and do not go live until the actual moment that the lot in question is being offered for sale. All bids can be easily altered or cancelled by the bidder prior to this point. An automated confirmatory email will be sent confirming all bids and alterations.
Anyone with a valid email address can easily register to bid online.
There is no additional charge for online bidding and it is not necessary to pre-register a payment card in order to do so.
It is recommended that all bidders execute their own bids, either prior to the auction by using this facility or live as the auction is taking place.
Whilst we are still happy to execute all bids submitted in writing or by phone, fax or any other method, it should be noted that all bids left with us will be entered at our offices using the same bidding facility to which all our clients now have access. There is, therefore, no better way of ensuring the accuracy of your advance bids than to place them yourself online.
For any support queries please contact: Ian Anderson ian@dnw.co.uk (+44) 20 7016 1751
Terms & Conditions
See Full Terms And Conditions