No longer available
Album of mostly Great British banknotes including Peppiatt emergency issue one pound 'E57E'
Interested in the price of this lot?

Subscribe to the price guide
Album of mostly Great British banknotes including Peppiatt emergency issue one pound 'E57E'
This auction is live!
You need to be registered and approved to bid at this auction.
You have been outbid. For the best chance of winning, increase your maximum bid.
Your bid or registration is pending approval with the auctioneer. Please check your email account for more details.
Unfortunately, your registration has been declined by the auctioneer. You can contact the auctioneer on 01723 507111 for more information.
You are the current highest bidder! To be sure to win, log in for the live auction broadcast on or increase your max bid.
Leave a bid now! Your registration has been successful.
Sorry, bidding has ended on this item. We have thousands of new lots everyday, start a new search.
Bidding on this auction has not started. Please register now so you are approved to bid when auction starts.
Bidding has ended
Description
Album of mostly Great British banknotes including Peppiatt emergency issue one pound 'E57E', Peppiatt emergency issue ten shillings 'K97D', Beale series A one pound 'K11J', various other series A one pound notes, O'Brien series B Helmeted Britannia five pounds 'C96', Hollom series C portrait ten pounds 'A11', Gill series D pictorial five pounds 'SC82' etc
Auction Details
Coins, Banknotes & Stamps
Venue Address
The Vine Street Salerooms
Vine Street
Scarborough
North Yorkshire
YO11 1XN
United Kingdom
Shipping
In-house delivery, postage & packing service available on all lots, please see lot detail for delivery prices at, www.davidduggleby.com
Or contact
auctions@davidduggleby.com
+44 (0)1723 507111
T&Cs & Important Info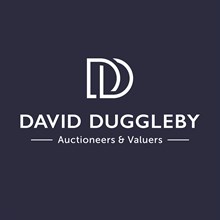 David Duggleby Auctioneers & Valuers
Thank you!
Your question has been sent to the auctioneer.
There was an error sending your enquiry, why not try again later
Album of mostly Great British banknotes including Peppiatt emergency issue one pound 'E57E', Peppiatt emergency issue ten shillings 'K97D', Beale series A one pound 'K11J', various other series A one pound notes, O'Brien series B Helmeted Britannia five pounds 'C96', Hollom series C portrait ten pounds 'A11', Gill series D pictorial five pounds 'SC82' etc
Coins, Banknotes & Stamps
Venue Address
The Vine Street Salerooms
Vine Street
Scarborough
North Yorkshire
YO11 1XN
United Kingdom
In-house delivery, postage & packing service available on all lots, please see lot detail for delivery prices at, www.davidduggleby.com
Or contact
auctions@davidduggleby.com
+44 (0)1723 507111
Similar items available now