A collection of miscellaneous items, to include decorative and functional wares.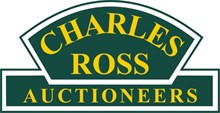 Charles Ross Fine Art Auctioneers & Valuers
Description
A collection of miscellaneous items, to include decorative and functional wares.
Auction Details
Shipping
T&Cs & Important Info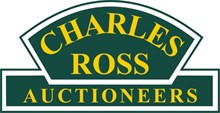 Charles Ross Fine Art Auctioneers & Valuers
A collection of miscellaneous items, to include decorative and functional wares.
The January Auction
Venue Address
The Old Town Hall Salerooms
Woburn
Bedfordshire
MK17 9PZ
United Kingdom
General delivery information available from the auctioneer
We are happy to pack and ship small and manageable lots, with an appropriate charge for materials, time and postage costs, however, (WE CANNOT SHIP/POST FIREARMS OF ANY DESCRIPTION, WHETHER REAL OR REPRODUCTION, THIS ALSO APPLIES TO SWORDS). We advise that items of a delicate and fragile nature are collected and shipped by professional packers, as we cannot guarantee safe receipt, and reserve the right to refer you to such a business if necessary. We can recommend Mail Boxes Etc. in Bedford for this service; (telephone: 01234 305 544).
Important Information
Please note the following:
________________________________________________________________________________
*****PLEASE BE AWARE! CHARLES ROSS AUCTIONEERS WILL NOT BE HELD RESPONSIBLE FOR INDIVIDUAL BIDDER'S TECHNICAL ISSUES RESULTING FROM ONLINE BIDDING. ALL WINNING BIDS ARE LEGALLY BINDING.*****
***Please note: we no longer open on Sunday for collection***
**We offer an inhouse shipping service for smaller less fragile items. Please call the auction house on 01525 290502 to obtain a quotation in the first instance.

1. There is no guarantee that requests for condition reports and images will be actioned if received after 4pm on the Friday prior to the auction.
2. The room takes priority over the internet should the same bid amount be received.
3. PAYMENT AND COLLECTION OF LOTS MUST BE MADE WITHIN 7 DAYS FROM THE DATE OF THE AUCTION, OTHERWISE CHARGES WILL APPLY. PLEASE CONTACT THE AUCTION HOUSE FOR DETAILS.
Terms & Conditions
A Buyer's premium of 17.5% + VAT will be added to the hammer price of each lot.
Payment can be made by debit card, credit card, cash or bank transfer.
All international bank transfers, not in pounds sterling will incur an additional £7.00 handling fee.
PLEASE NOTE that not all condition reports are printed in the catalogue or on our website. However, we are happy to provide them on request subject to our terms and condiutions of sale. The absence of any reference in any description does not imply the lot is without fault.
No guarantees are given by the Auctioneers as to the description, condition, authenticity or otherwise of any lot.
Unless specified, there is no VAT on the lots sold.
All lots must be cleared on the day of the sale up to 5.00pm or by prior arrangement.
Neither the Auctioneers nor the Vendors accept any responsibility for any items left on the premises after the end of the sale.
POST 1950 FURNITURE
All items of furniture included in this sale are offered for sale as works of art. The items may not comply with the Furniture and Furnishings (Fire) Safety Regulations 1988 and for this reason, they should not be used in a private dwelling.
The conduct of the sale shall be the entire responsibility of the Auctioneers, whose decision and action in the event of a dispute shall be final.
There shall be no smoking at anytime in the saleroom and the Auctioneers accept no responsibility for injury to or theft from any person attending the sale.
ONLINE BIDDING
Charles Ross Auctioneers & Valuers offer an online bidding service via the-saleroom.com for bidders who cannot attend the sale. In completing the bidder registration on www.the-saleroom.com and providing your credit card details and unless alternative arrangements are agreed with Charles Ross Auctioneers & Valuers
1. authorise Charles Ross Auctioneers & Valuers , if they so wish, to charge the credit card given in part or full payment, including all fees, for items successfully purchased in the auction via the-saleroom.co and
2. confirm that you are authorised to provide these credit card details to Charles Ross Auctioneers & Valuers through www.the-saleroom.com and agree that Charles Ross Auctioneers & Valuers are entitled to ship the goods to the card holder name and card holder address provided in fulfilment of the sale.
Please note that any lots purchased via the-saleroom.com live auction service will be subject to an additional 3% commission charge + VAT at the rate imposed on the hammer price.
NB: ALL LOTS NOT COLLECTED WITHIN 7 DAYS OF THE SALE WILL BE CHARGED AT £1.00 + VAT PER LOT, PER DAY FOR STORAGE.
See Full Terms And Conditions