GORDON FORSYTH (1879-1952); a white earthenware jug, copper lustre oak leaf decoration on honey
Auctioneer has chosen not to publish the price of this lot
Description
GORDON FORSYTH (1879-1952); a

white earthenware jug, copper lustre oak leaf decoration on honey glaze, painted mark and Royal Winton Grimwades stamp, height 25.5cm. (D)






Additional Information
Appears good with no obvious signs of faults, damage or restoration. This lot qualifies for Artist Resale Rights. For further information, please visit http://www.dacs.org.uk
Auction Details
Shipping
T&Cs & Important Info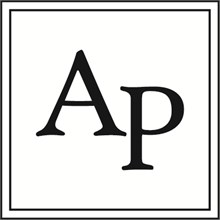 Adam Partridge Auctioneers & Valuers
GORDON FORSYTH (1879-1952); a

white earthenware jug, copper lustre oak leaf decoration on honey glaze, painted mark and Royal Winton Grimwades stamp, height 25.5cm. (D)






Additional Information
Appears good with no obvious signs of faults, damage or restoration. This lot qualifies for Artist Resale Rights. For further information, please visit http://www.dacs.org.uk
The British Ceramics Biennial: Studio Ceramics and Modern Design
Venue Address
The British Ceramics Biennial
Old Spode Works China Hall
Kingsway
Stoke-On-Trent
Staffordshire
ST4 1JB
United Kingdom
General delivery information available from the auctioneer
We understand that it's not always possible to be at the sale or collect your winning lots in person so Adam Partridge Auctioneers and Valuers offer a postal service. We are not professional packers or shippers but we will do our best to ensure that your parcel is packed in a way to ensure the item is safe for its journey, however Adam Partridge Ltd will not be responsible for making any claim. Please contact us so we can advise if the lot is suitable for sending on 01625 431788 or macclesfield@adampartridge.co.uk If we cannot post the lot to you due to size or weight, you are welcome to arrange collection by another carrier. A list of our recommended carriers are detailed at the bottom of this page.
If you were bidding via www.the-saleroom.com, due to increased security measures, we will only despatch parcels to the registered cardholders address. Any requests for parcels to be sent to an alternative address are at the discretion of the auctioneer.
Items are sent a minimum of a week following the sale and cannot be guaranteed for a specific date.
Postage costs within UK Mainland

Jiffy Bag - Royal Mail Special Delivery
21cm x 12cm
Jewellery, watches, vesta cases etc.
£12.00 plus VAT includes insurance up to £500 (excluding glass and ceramics)

ALL BOXES ARE DOUBLE WALLED FOR STRENGTH & SAFETY

Small Box
30.5cm x 30.5cm x 30.5cm
Single items, small mixed lots etc
£20.00 plus VAT - No insurance
Medium Box
45 x 45 x 45cm
Single items, mixed lots, etc.
£30.00 plus VAT – No insurance

Large Box
45cm x 45cm x 61cm
Larger mixed lots, etc
£40.00 plus VAT - No insurance
Tube
104.6cm x 7.6cm
Canes, rods etc.
£20.00 plus VAT - No insurance
Telescopic Picture Box
Measurements dependent on size of picture
Paintings, prints, etchings etc
£30.00 plus VAT - No insurance
Postage costs outside of the UK mainland
Prices are based on size and weight of the package being sent. For a quotation, please send the full postal address to macclesfield@adampartridge.co.uk Prices will include packaging costs and postage, both excluding VAT at 20%.
Recommended Carriers
Mailboxes Etc (Macclesfield) Tel: 01625 429900
Email: collections@mbeuk.com
Website: www.mbe.co.uk
Marston and Price Tel: 07749 313132
Terry Stephenson Transport Tel: 07939 150546
Fax: 01772 614248
Email: terry-stephenson@hotmail.com
Aardvark Art Services Tel: 01253 794673
Email: aardvarkart@talk21.com
Website: www.aardvarkartservices.com
Alban Shipping offer collections and deliveries throughout the UK on their weekly Round Britain own van service. Alban Shipping offer professional packing, shipping worldwide via all modes of services, with comprehensive insurance. For more information visit www.albanshipping.co.uk, or contact our sales team on 01582 493099 or by email on info@albanshipping.co.uk.
Important Information
This is a two centre auction commencing 6pm Thursday 10th October at The British Ceramics Biennial, Old Spode Works China Hall, Kingsway, Stoke-On-Trent, ST4 1JB, followed a full day sale to be held at The Cheshire Saleroom from 10am on Friday 11th October.
Viewing (Stoke on Trent): VIP night a week prior to the sale from 6-9pm on Thursday 3rd October 2019. The sale is on display throughout the Festival from 7th September 2019.
Viewing (Macclesfield): Thursday 10th October 2019 10.00am – 8.00pm and the morning of the sale from 9.00am to 10.00am.
Sale Date: Evening of Thursday 10th October in Stoke on Trent and Friday 11th October 2019 at The Cheshire Saleroom
Catalogue: £15 inc p&p
Please collect winning lots by the Friday following the sale. Please note that any lots bought at The British Ceramics Biennial auction should be collected on the evening of Thursday 10th October from the auction venue in Stoke on Trent, or from The Cheshire Saleroom, Macclesfield from noon on Friday 11th October.
Condition reports to be requested no later than 5.30pm on Tuesday prior to the sale. Send requests to conditionreports@adampartridge.co.uk
Bids to be received no later than 7.00pm on viewing day or they will not be processed in time for the auction. You can email bids to bidding@adampartridge.co.uk
If you require postage, please check prior to bidding to ensure your lots are suitable for sending. You can check our postage terms on our postage page at www.adampartridge.co.uk/postage.php
Terms & Conditions
See Full Terms And Conditions